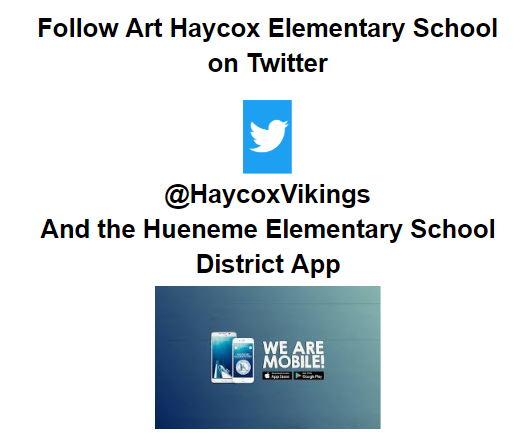 Connect with us on social media!
Dustin Friedman
Tuesday, November 13, 2018
Now you can follow us on the Hueneme App and Twitter. Follow us on Twitter @HaycoxVikings . If you download the Hueneme app, make sure you select Art Haycox Elementary as one of your schools under the settings menu. We look forward to connecting with you and keeping you informed.